Skill takeaways
How to be a stock trader?
Choosing a trading strategy
Getting the most from your broking platform
Concepts of retail and institutional trading
Who can trade?
This is the one question we've all asked at some point in time of our lives. The answer is simple: Anyone with a trading account can trade.
Here are some points to ponder over if you want to make money from stock trading:
Make up your mind about choosing stock trading as a profession
Use technology to trade, learn and grow
Like any other profession, trading requires hard work and patience
Always be hungry for knowledge and success
Work towards becoming profitable in the long run
How to choose a broker?
Spend time to know prospective brokers just as brokers do the KYC exercise before opening accounts. Thanks to SEBI's strict net worth and margin requirements for a broker, a prospective client need not worry much about the chances of default and consequent losses.
The first step to trading is choosing the right broker for you. Here's how you can get started:
Ask these questions before opening a trading account:
How user-friendly is the broker's trading platform?
Today, most brokers have online trading platforms, but your enquiry should be towards efficiency, as the time taken to place orders (buy/sell) is crucial, especially in day trading. Some trading platforms score over others by being user-friendly, executing orders quickly, offering advanced features, providing access to technical analysis and quality in-house research, and, most importantly, the cost of the transaction.
Brokerage commission is an important element to consider while picking your broker, as it directly impacts the cost of your transaction. The broking industry is competitive, so there isn't much variation in commissions.
Espresso's trading platform is one of the best in the business, offering a wide array of features built after taking into account feedback from real traders. Our brokerage plans are not just among the lowest in the industry, they are also unique – you pay brokerage only when you profit.
Does your broker have a mobile app?
Be sure your broker has an easily usable mobile app so you can trade on the move. Make a note of whether the broker's website is supported by knowledge-enhancing material and has scope for technical analysis. Access to real-time information, like moving average crossovers, also comes in handy while trading.
You can check out the features of the Espresso mobile app here.
How to open a demat account?
You will need a demat account, especially if you plan to do short-term delivery-based trading. Also, check the demat and trading account opening charges and the annual maintenance charges.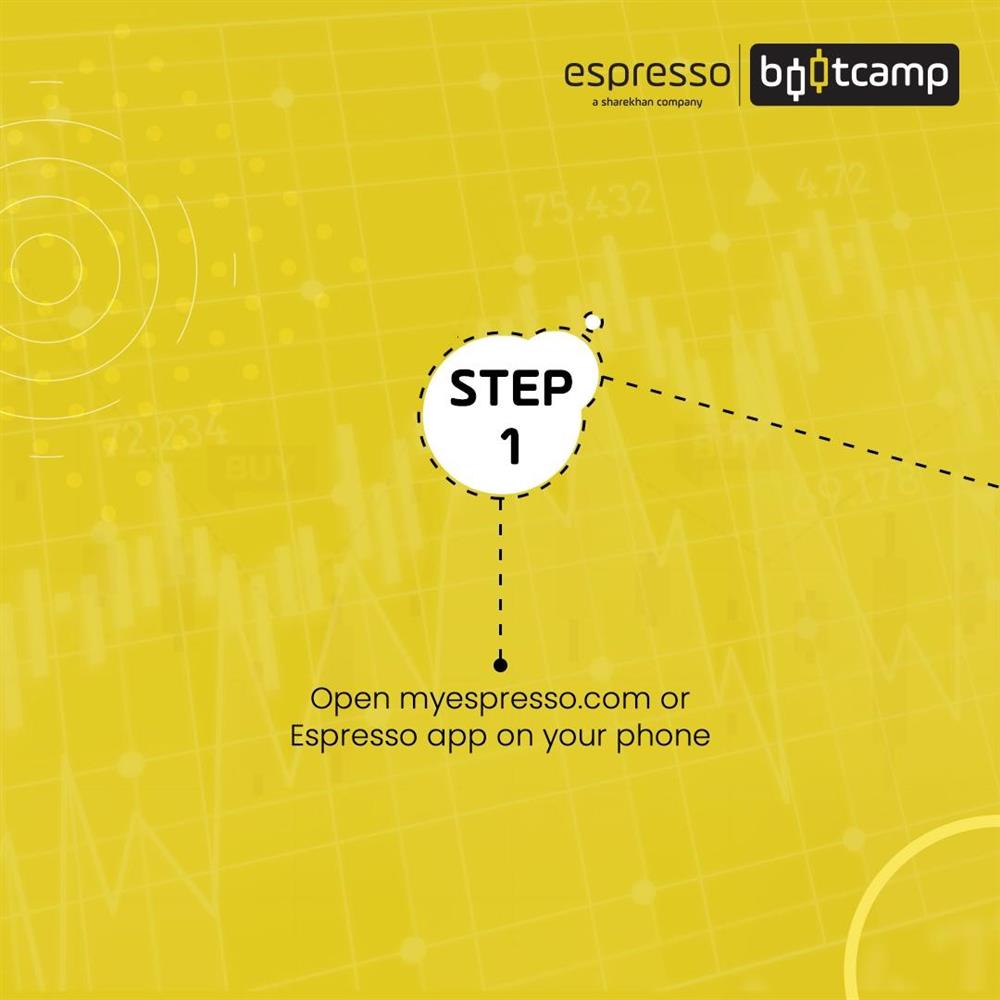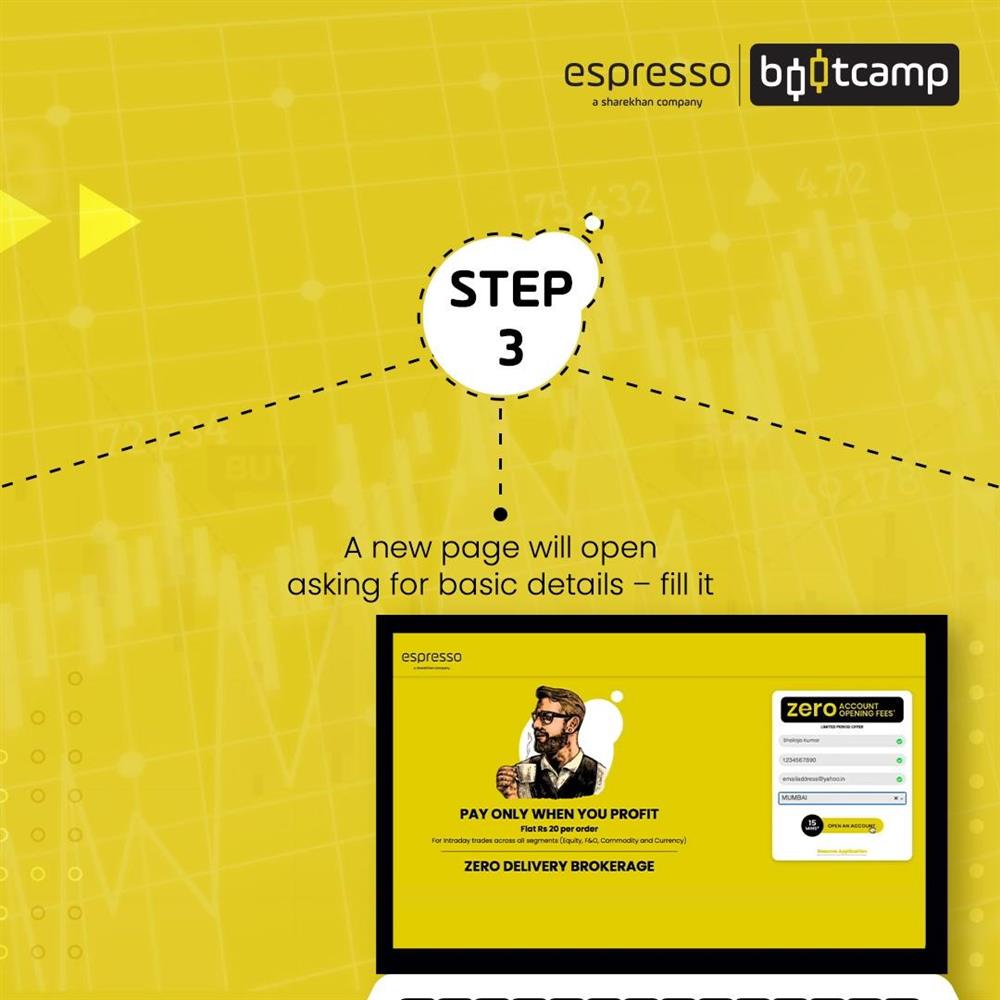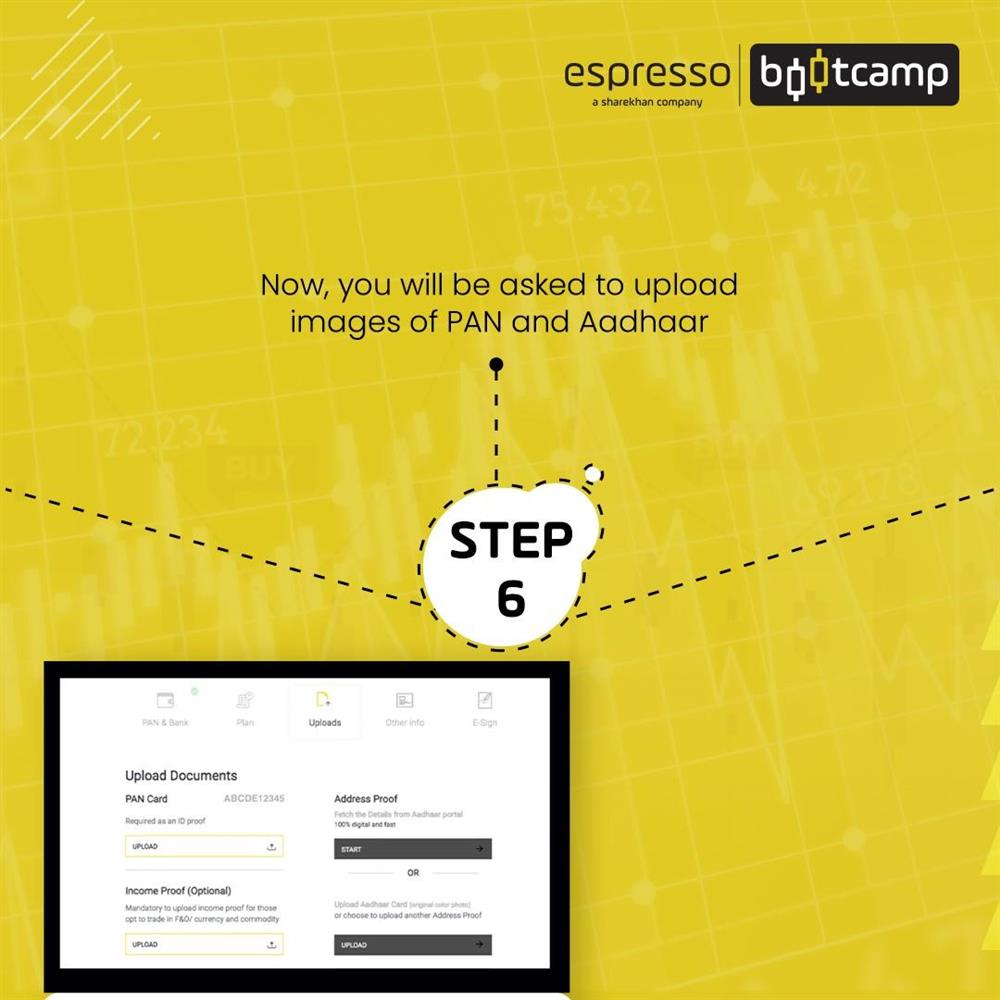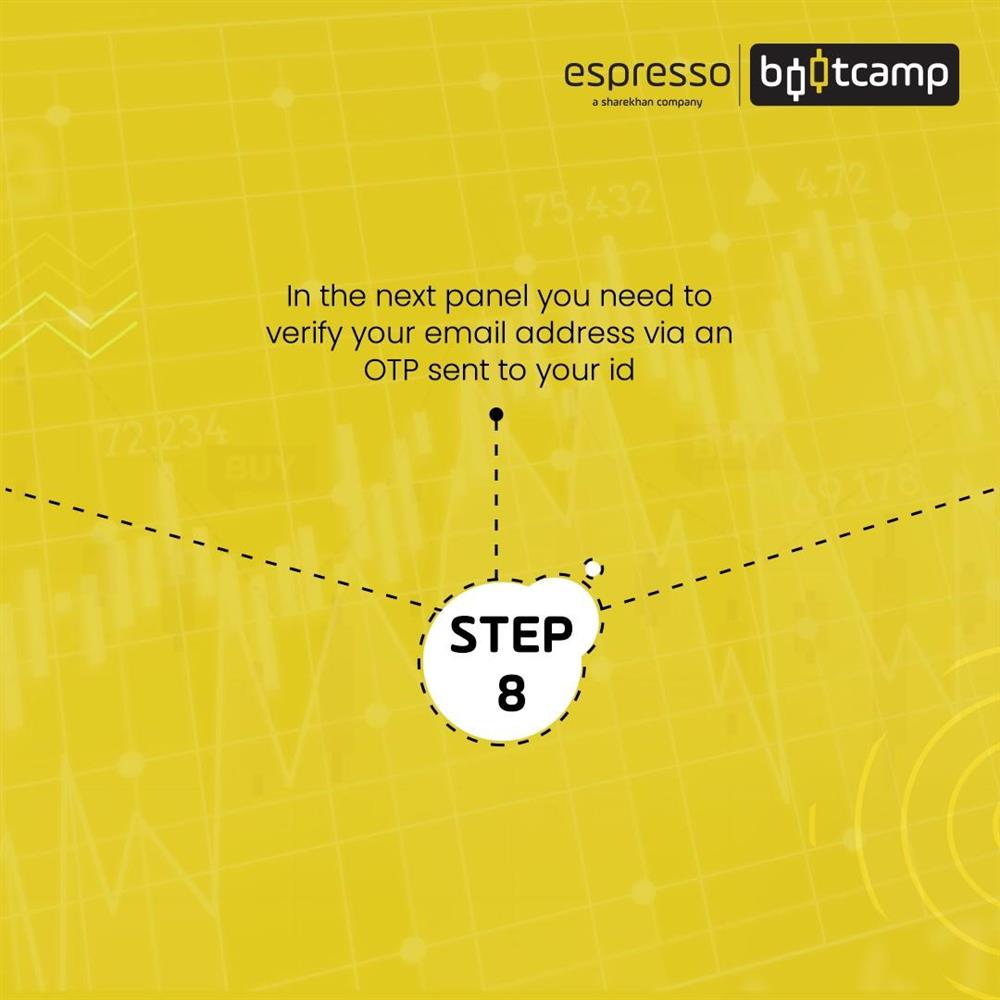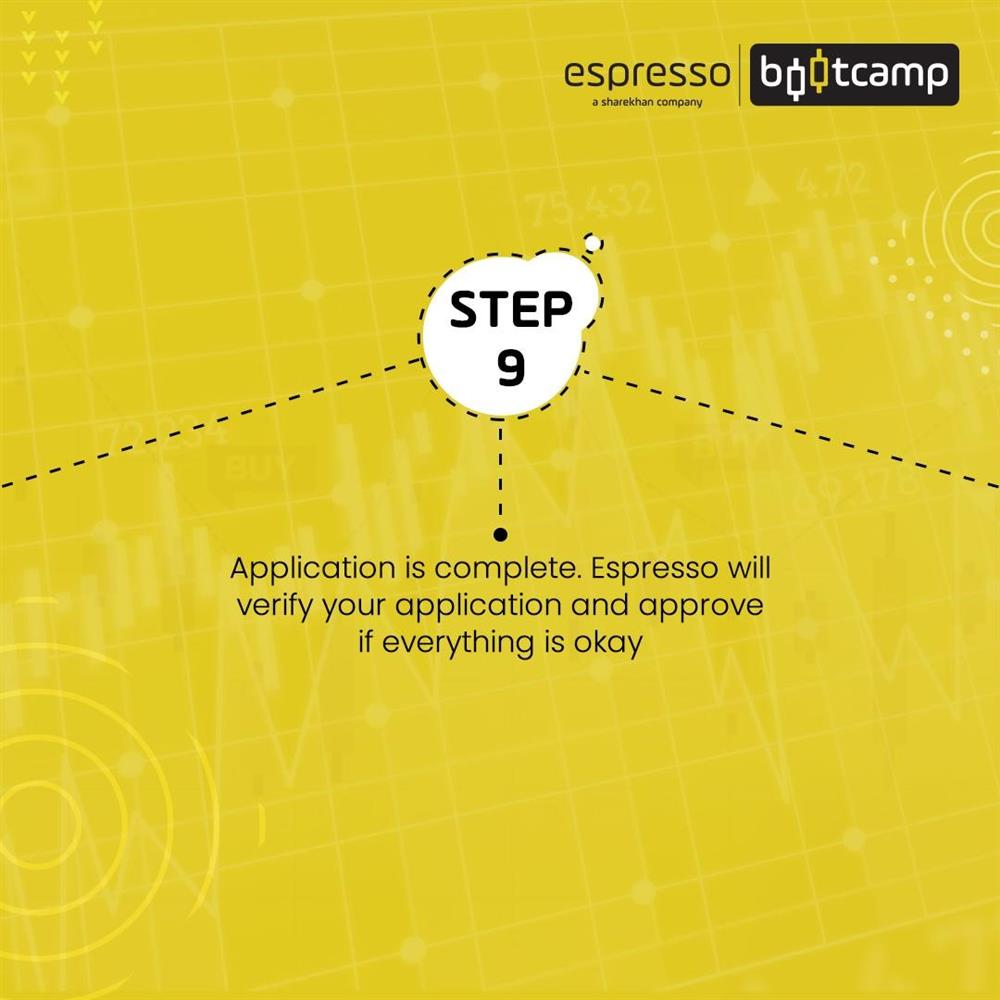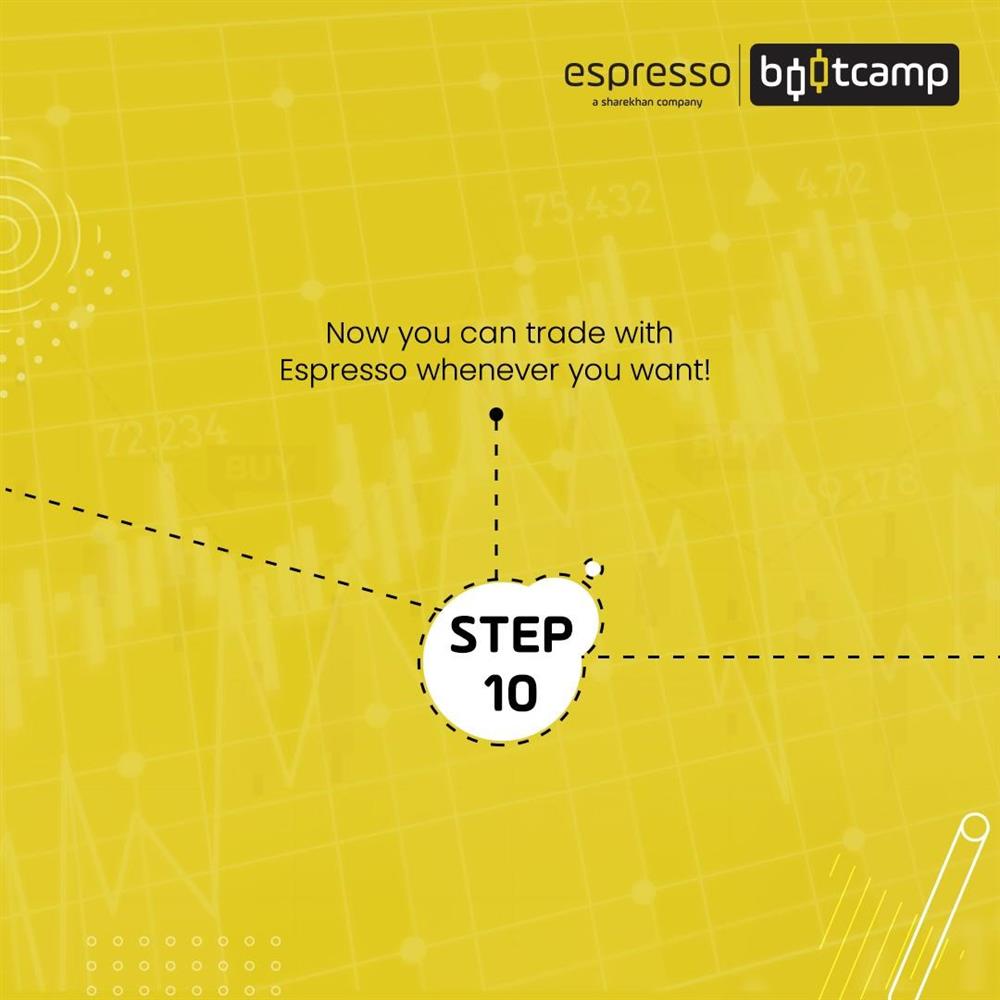 Here's a checklist of documents:
Residence proof
Proof of date of birth
Bank account
Aadhaar card, PAN card and voter identity card are the basic documents that will help you with opening a demat account.
If you still have apprehensions, stick to online trading. Most leading brokers have introduced several security and authentication measures to thwart online threats. Online trading will also allow you the comfort of trading from any place and at any time.
Opening a demat account also indicates your intent to take trading on a serious note. So, once you've familiarised yourself with your demat account, you need to start doing your homework before you place trades and make a success out of them.
To take a step further, you can also choose to decide if you want to be a retail or institutional trader. Before we take a deep dive into stock trading, let us understand more about institutional and retail trading.
Retail trading
According to SEBI, a retail individual investor is an investor who applies or bids for securities of or for a value of not more than Rs 2,00,000 in an IPO and buys or holds shares worth less than Rs 2,00,000 in a stock.
Anyone with a demat account can be a retail trader
Retail trading is less cumbersome than institutional trading, but you will be risking your own capital
Income will be irregular but comes with the freedom to experiment with strategies
In case of success, returns will be huge, with the potential to offset initial hardships
Has a place for everyone regardless of educational and financial background. You can start with capital as low as, say, Rs 1,000
Institutional trading
Institutional traders are part of trading organisations that trade on behalf of their clients. They manage accounts on behalf of institutions or a group of investors, and they invest in various financial instruments, including stocks, bonds, MFs, and pension funds, among others.
You will need a professional degree or charter like MBA in Finance, CFA or CMT to become an institutional trader.
Institutional trading is like a job with a fixed salary. If you're successful, you could also make hefty bonuses
You will get support and assistance from the in-house research reports
Education and experience will matter
You will be restricted to one place and just execute orders