The world of stock broking is changing,
and so are your needs
That's why we got our platforms tested by trading enthusiasts
With our "voice search tool", we go one step further to continuously engage with you to provide better tools and services

One step closer to your needs
Our user interface is designed to help you reach your desired result in fewer clicks
Features such as the bottom shortcut bar help with faster navigation through the app
Espresso's watchlists now allow 100 scrips to be added! Read more in this blog article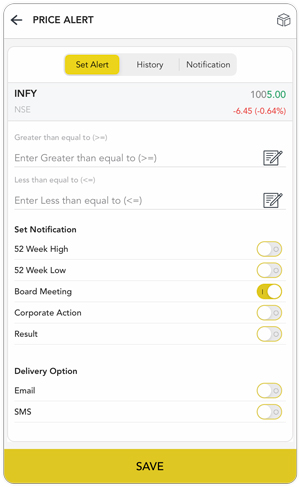 Notifications beyond price alerts
Track your favorite stocks not just by price but also
through corporate announcements and actions
Placing an order is now quick, easy and FREE
Auto margin calculator on the order window
Order window built for both trading and investing
Bracket orders for both Intraday and Delivery
Free GTD (Good Till Date) orders
Split-order functionality for the F&O segment,
which saves time by auto-splitting orders that
exceed the quantity limit set by the Exchange
For more, read this blog article or watch this video
With Espresso, fund transfers are faster and
more seamless with 31 supported banks!
For details, check out this blog article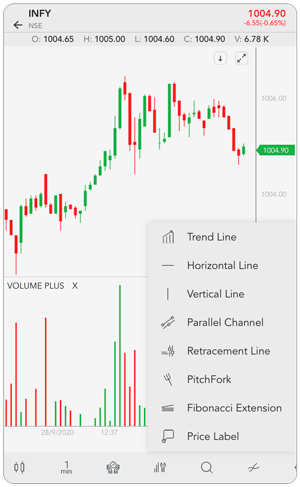 Taking the first step is now as easy as brewing coffee!
Easy access to fundamental data
Smooth charting with advanced tools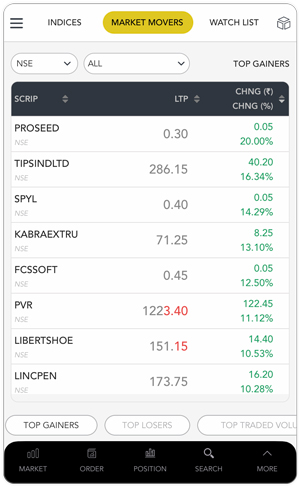 We keep an eye out for you
Trade in and track top-performing scrips across all segments
Real-time market scanning with market movers
Check out some cool app features we've added recently in this blog article